Carran's Working Diary 11: Pre-Scratch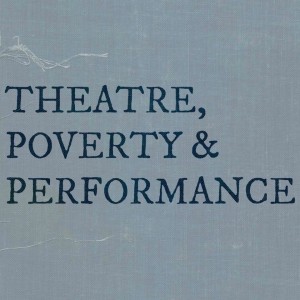 Now listen, fair play, I am loading this up later than I actually did it but I think it's still relevant because I am worrying about prep work for the scratch in April so I had to look at my notes on the pre-scratch for three people: Maggie, Jenny and Richard whom I trust totally.
Practice Day 13 – unlucky for some – the first showing for three people.
Phew, it worked really well and I am now writing up while a student (who shopped in my devising class and then went to another class instead) is now doing a sales job on the Working House….pretty good pitch to a prospective candidate and her father. He's so confident when he speaks. He's actually selling the course at Manchester to prospective students. Is he paid to do this, oh no it's voluntary, a gift of his time and for his CV…..Voluntary and Public: drivers for this work.
I am working on music today after the presentation to "the three" and I am remembering "Living in the Love of the Common People" and the "Bad Girl" song sung by Sara Grey (also recorded by Nina Simone). The song is known more widely as "When I was a Young Girl" and the alcohol reference in these versions is to ale. Grey refers to wine rather than ale which I prefer unless I was doing a pure mop caps and buckets which we were laughing about this morning (at the pre scratch) and which I recall was an audience expectation in "Looking for the Tallyman".
Also looking at Love of the Common People which I discover is not Paul Young's originally but a much slower version is by John Hurley and Ronnie Wilkins and there is an interesting version by Johnny Cash
Must take pics of the table and chair arrangements
Practice Day 14 – Collation
Now I have had an audience I really feel I am beginning to get a show together.
In a way I have tested out my devising course on myself:
Driver/Theme/Text/Story
Space
Body
Ensemble/Solo thing
Object
Audience
I don't teach it in that order – normally I consider audience before ensemble however I did know my audience for this way back – it's a conference group initially.
Today I have to address my list of things to do as well as review the footage from yesterday, consider the song footage, finish the edit I began on the Tattingstone etc visit (I must do a dvd of all that stuff for mum)
I have begun to thread a soundtrack.
I also need a filmtrack
I also need to consider the design – ie should I have a specially made pair of tables that lock together
I need to get a bigger chair.
I need a washing line
I need a jug and bowl
I need coal
I need a sheet
I need a pillow (head and for archives)
There should be a point where I have to take off my outer clothes to give to the "poor" as the disgusted ratepayer so I have to consider what I am wearing underneath if anything…..but then there is the opposite – how you wear everything you own – so stripping down to undergarments whatever era would be a good idea I think. 1980s or 1830s, 1930s or 2015/16
I also need to get a good tee shirt with a slogan that I can use as matron's hat.
I have to collate the characters I have created.
TO DO:
• Transcribe DAY 4 the concert or put in the structure film √
• Day 5 or put in the structure film √
1. edit tattingstone, Bentley, stowmarket note only pics of Bentley √
2. edit film on walking abstract that footage of my feet
3. get lexden and winstree workhouse book
• Learn Christmas in the Workhouse
• Etymology of poor and pauper and common
• Ensure you know the other names of the porter helpers for the box admin person
Yoga
Work with body in relation to chair – in pedestrian relationship rather than abstract
Impros with Les Mis soundtrack found the way to do mistress song by changing the I to she and singing as an invitation for help
It can be an exchange between the unmarried mother and the mistress, introduced by the philanthropist.
finished tattingstone/Bentley edit
Practice Day 15 – Resume of second phase of practical work
4. edit film on walking abstract that footage of my feet
5. get lexden and winstree workhouse book
• Learn Christmas in the Workhouse or look at and make a tune for it
• Etymology of poor and pauper and common
• Ensure you know the other names of the porter helpers for the box admin person
• as review the footage from prescratch
• consider visit Rochdale and Ashton
•
I tinkered with the Tattingstone film and not it is more or less finished
There workmen were in and out so I didn't do any physical practical work