Carran's Working Diary 17: Practising.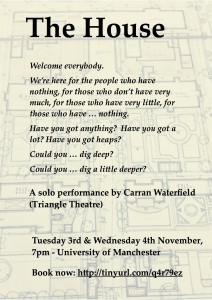 Well hello! I think we can say The House is nearly open!  You can get your tickets anytime now.
I am on working in the house or in my head most days.
I am not allowed to spend too much time writing since I now have to get on with real work. I will send the odd message and update but I can't write essays and practice for the concert at the same time so I hope you understand. Besides I have to get on with me job.  See you again soon.